8 essential points for choosing the right hosting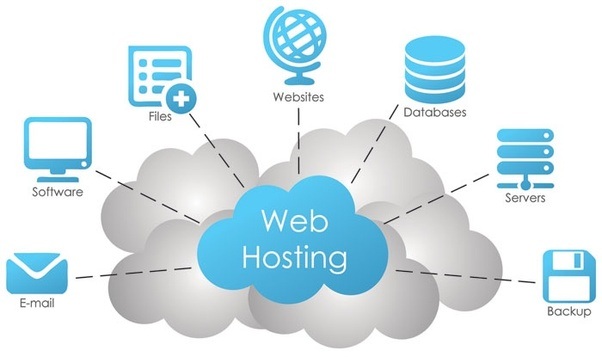 In the article Introducing Hosts, we discussed the concepts of hosting and the types of hosts. We have already promised to examine the method of selecting the right hosts in separate articles. Now in this article we will try to examine the points that need to be known to choose the right host.
Choosing a good hosting company
The first step in choosing the right host is to find a reputable hosting company. So that the company can meet the needs of websites in terms of security, speed and resources and have appropriate support services.
To choose the right hosting company, pay attention to the following:
1- Company credit
Is the hosting company you are considering a reputable company with the necessary standards for hosting? Prior to hosting, make sure that you are able to maintain the company and fulfill your obligations, use skilled and technical manpower, use up-to-date systems, and… in the hosting company.
2- Server and host security
Security is always an important concern when it comes to site maintenance. As mentioned earlier in the article The Most Important Website Security Threats, Hosting is essential to maintaining a secure website. Sometimes we increase the security level of our website by observing security tips, but we get harmful attacks through vulnerable hosts.
Note that security refers to both physical security and software security.
It is important to keep the servers in a safe place under the supervision of the security forces, to strengthen the space against various events (floods, fires, earthquakes, etc.), to get help from monitoring and reconnaissance systems, and to maintain the physical security of the servers.
3- Quality and reliability of the hosts
An important point to consider is the quality. Using the right environment to maintain servers, powerful hardware systems, powerful software to manage and scan servers, as well as hosting fewer websites per host will increase the quality of the hosts.
4- Presenting different plans
A good hosting company should have different types of hosts with different plans to be able to meet customer needs at any level. Check if this company is right for you when you need more resources? Is the host you provided upgradeable? Paying attention to these tips will help you solve the problem without worrying when your website needs more resources.
5- UpTime
Get hosting companies that bring your site down to zero. If your site is up and running 24 hours a day, 7 days a week, site visitors will not have a problem viewing your site and will feel more confident. Usually, a host with an uptime below 99% is no longer considered a suitable host.
Choosing a host with a high percentage of stability is an important point in SEO training and site optimization that Google always pays attention to in order to rank websites.
You can use server monitoring tools such as uptime robot to find out how long your site uptime is.
6- Customer support and services
One of the most important points in choosing the right host is paying attention to the customer service of the hosting company. A good company must be accountable to its customer 24 hours a day, 7 days a week. Their answers, while maintaining politeness and respect, should be satisfactory and instructive for the customer. Suitable means of communication to communicate with the company such as telephone numbers, online chat system, tickets, emails, etc. are available. Also, the company's expert staff must be able to be accountable in the shortest possible time.
To ensure the proper support of a hosting company, it is enough to contact them during non-office hours and ask them for advice on buying hosting!
7- Support for multiple addon domains
A domain is the ability to launch multiple websites with different domain addresses and content on the same host. If, after launching your website, you decide to launch one or more other websites, you will no longer need to buy new hosts.
So it is better to use a host that supports domain names.
There are companies that allow users to launch a large number of websites on a shared host, in which case the quality of the hosts is usually reduced.
8- Information about control panels
The control panel of the hosts is the software with which you can control (to the extent given to you) the purchased hosts.
Note that if you are new, get a host whose panel has the right graphical appearance and enough forums to answer your potential problems. The cpanel control panel is usually one of the most popular control panels.
Choosing the right host for your website
With the help of the 8 mentioned items, choose a suitable hosting company. Then you need to find the right host for your website.
In this regard, pay attention to the following points:
1- Site programming language
To choose a host, first check the language in which your website is programmed. If you have used asp.net to program your site, you must use Windows hosting and sql server database. Of course, Windows hosts also support php and mysql, but due to the higher cost of windows hosting and more compatibility of php language with Linux hosting, use Linux hosting to use this language.
2- The need for resources
Hosting companies usually put different plans in front of their customers. You first get the amount of bandwidth consumed, the total size of the website files, the number of sub domains required, and و and choose the right plan for you according to the resources you need.
Note that as time goes on and your website progresses, this plan may no longer meet the needs of your website. So your chosen plan should be scalable so that if you need more resources you can upgrade your plan without worry.
3- Host prices
Check the prices of different hosts and choose the host that does not have high financial pressure for you. The price of the host should be such that you can renew it and do not worry about it.
On the other hand, below-reasonable prices are not reliable. Sometimes companies try to reduce costs by using weak hardware, launching a large number of websites on one server, or even shutting down the night shift force, etc., which are to the detriment of website managers.
4- Backup preparation
Usually the backup time is different in the plans. Be sure to use a host that has regular backups at regular intervals.
In addition to hosting company backups, try backing up your website yourself so that you can restore the site to its original state when you encounter a problem.
In this article, as a guide to buying hosts, we tried to express tips for recognizing a reputable hosting company and choosing the right host.